KnitBird can be downloaded as a trial version. Once a product key has been purchased it can be activated to a full version.
When you open KnitBird for the first time, you will see an orange banner on top of the application window.

To activate, click the "Click here to register using your prouct key" link. A window will appear.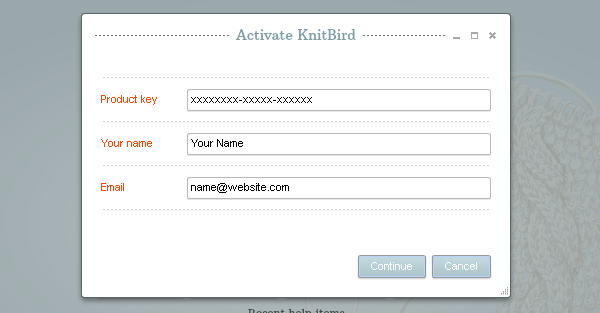 Type in your product key in the form of xxxxxxxx-xxxxx-xxxxxx (eight letters – five numbers – six letters). Optionally you can type in your name and your email. This is not obligatory but can help us to find your product key in case it gets lost.