Here is a short guide on how to get started using KnitBird.
Activating
If you have purchased KnitBird, click here for information on how to activate it.
The startup screen
When you open the applications, this screen welcomes you. From here you can create a new file, open recently created and opened files or visit KnitBird on the web.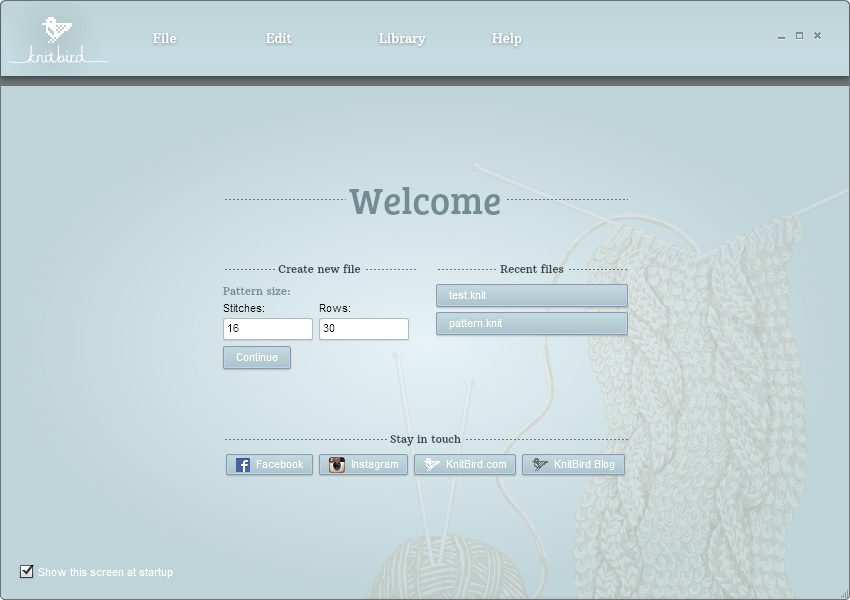 An empty file
To create an empty file, you can click on "File" on the main menu or create it from the Startup Screen. The image below shows an empty file which is ready to be drawn on.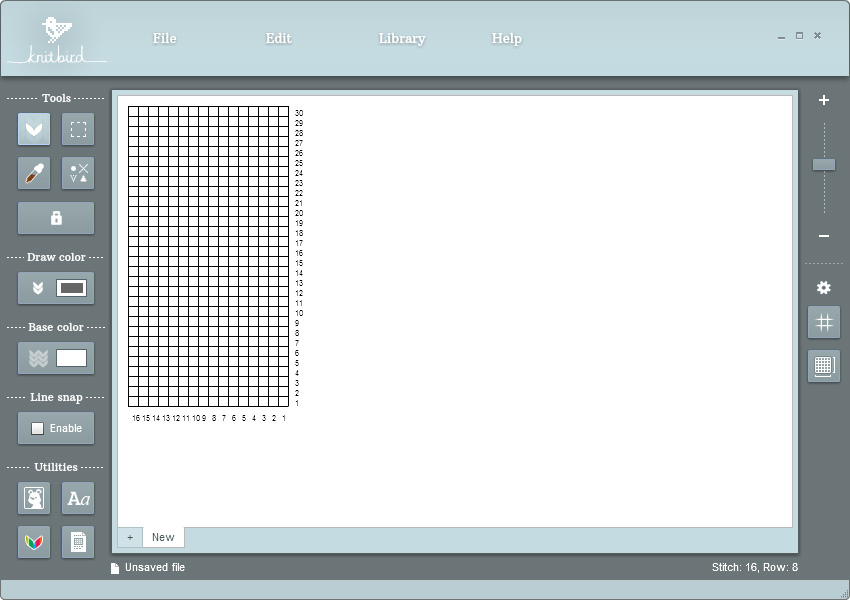 The interface
The main menu is on top of the application window. From there you can create new files, open and save files, export images, copy, paste and undo previous actions. You can also change the language of the application which is available both in English and Icelandic.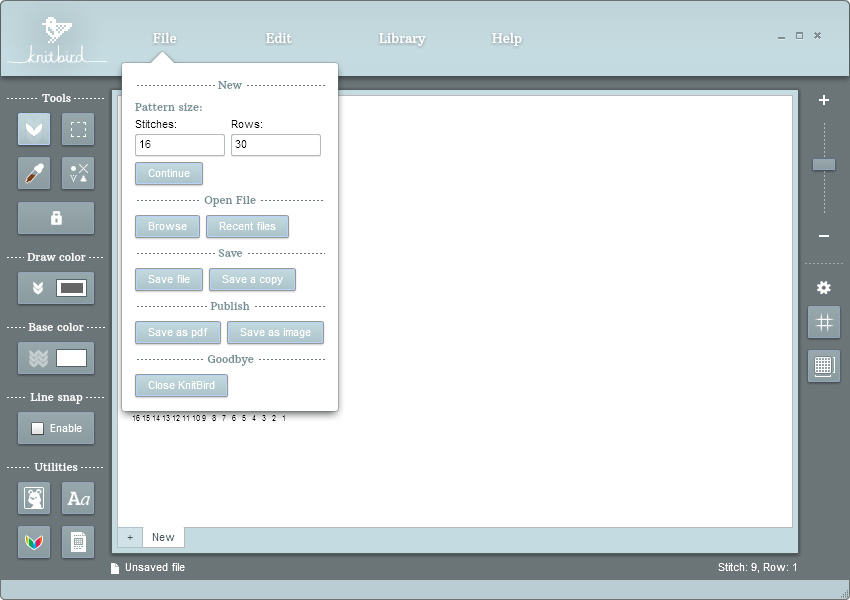 The tools
All the tools you need are located on the left side of the application window. On the top there are the basic tools for drawing, symbols, selection and a color picker.
Next there are tools for select drawing color and base color of your chart. Below the color selections you have tools to creating straight and dashed lines and tools for inserting images and text into your chart, changing colors and for editing written instructions for your published chart.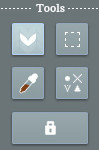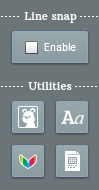 What's next?
Read more on how to draw.