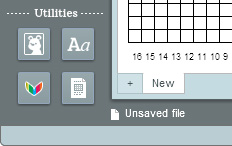 To import images into your chart, find the button with the white teddy bear at the bottom left corner of the application window.
Note that you might have to thin about the size of the chart before you import an image file since the image might be too detailed to fit on a small chart.
In the Insert Image window, click the Open file button and find your image file. Once you have open the file, you can adjust the size of the chart that will be produced from it. You can also play with the brightness and contrast and control the number of colors that will be included in the chart.
The Insert image window with an image file open.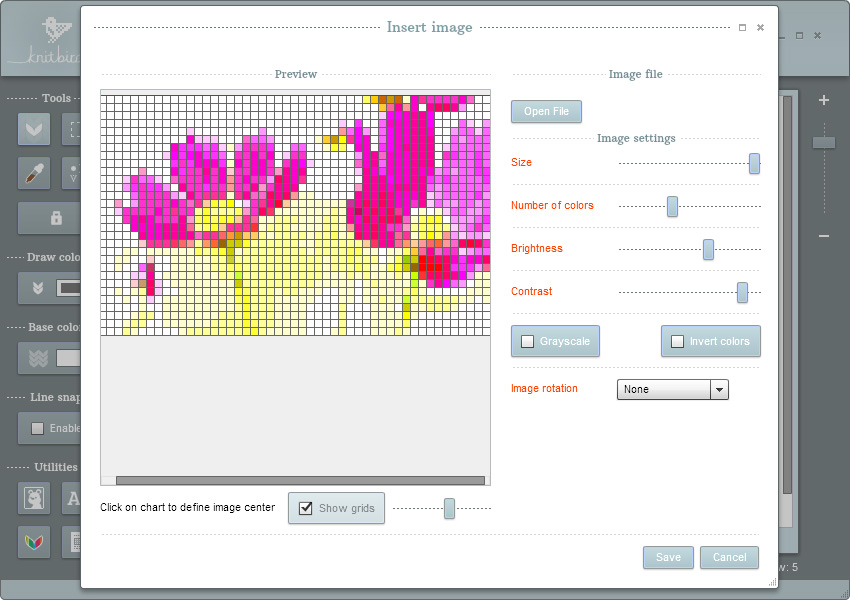 The original image.